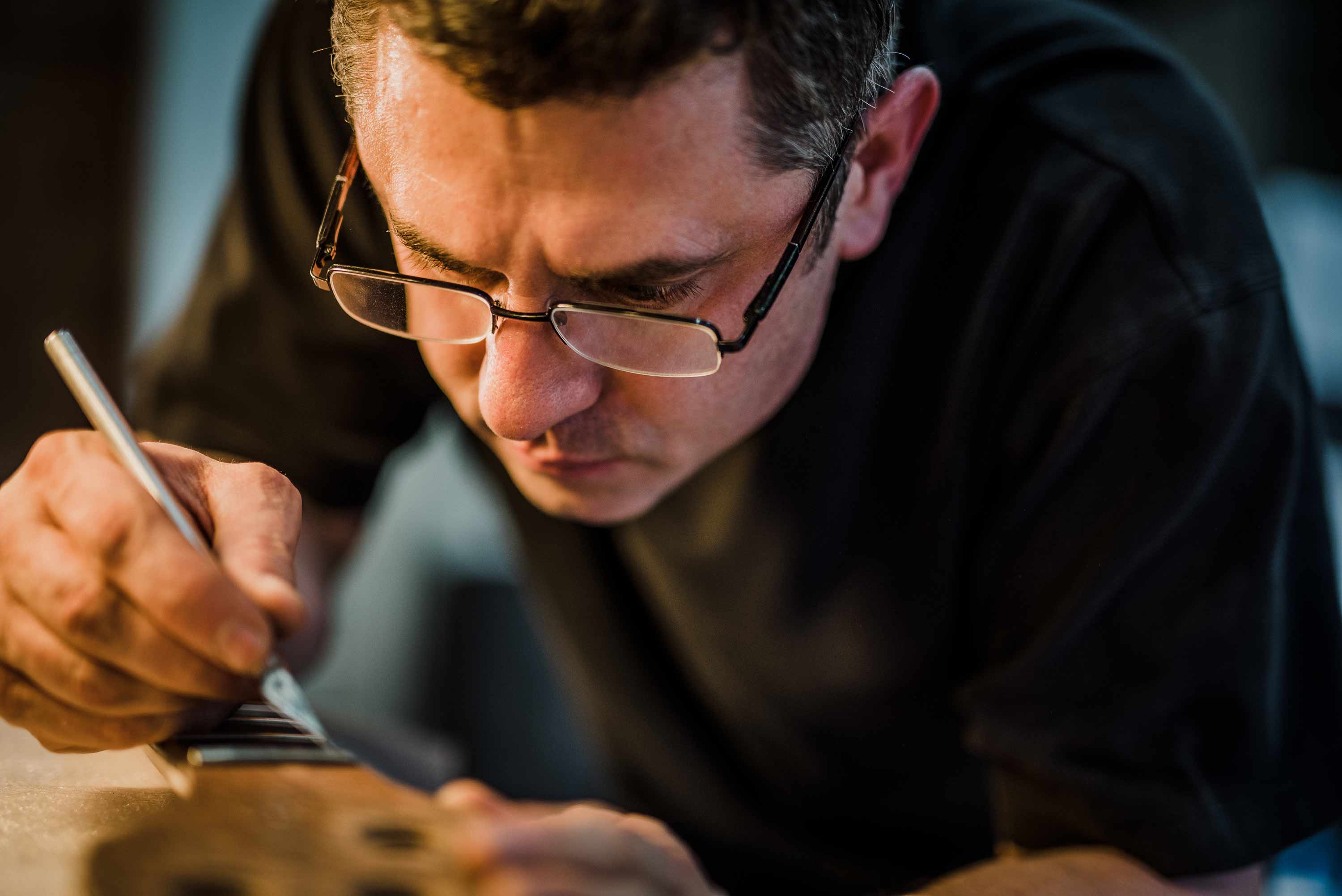 A short while ago, I was searching for images of basses among all my digital photos. As I was looking, there were mostly family photos dating back more than 2 decades. A few photos of some of my first basses brought back some rich memories. Mixed in were photos of old homes, cars, projects and vacations. Yet among all that life brought, it was the photos of my wife and daughter that really brought sentimental thoughts. It reminded me of how blessed I am by God in so many ways.
As passionate as I am about building bass guitars, it's only part of who I am. If I were to describe who I am to someone, I might explain them that I'm a husband, a father, an artist, a designer, a musician, a leader and a luthier. Yet it's all these things that make up who I am and contribute to the basses I build. I create fantastic instruments and better serve the musicians who play them because of my life experiences. Perhaps this is why over half the players who purchase my basses already own one.
You feel confident knowing I've been building basses since 1990 and know how to handcraft a beautiful instrument that both sounds and plays fantastically. More importantly, it's what happens after you purchase an instrument from me. But rather than tell you, I'd like to recommend you do your own research and see what other owners have to say. That said, I'd love to build a bass for you!